A action plan promoting responsible hunting and tourism was announced Sunday by the Society for the Protection of Nature in Lebanon (SPNL), under the patronage of President Michel Aoun's Special Assistant Claudine Aoun Roukoz. The project was launched at the BIOLAND Farm Restaurant in near Batroun. In attendance were experts from Europe, environmental associations and representatives of academic institutions.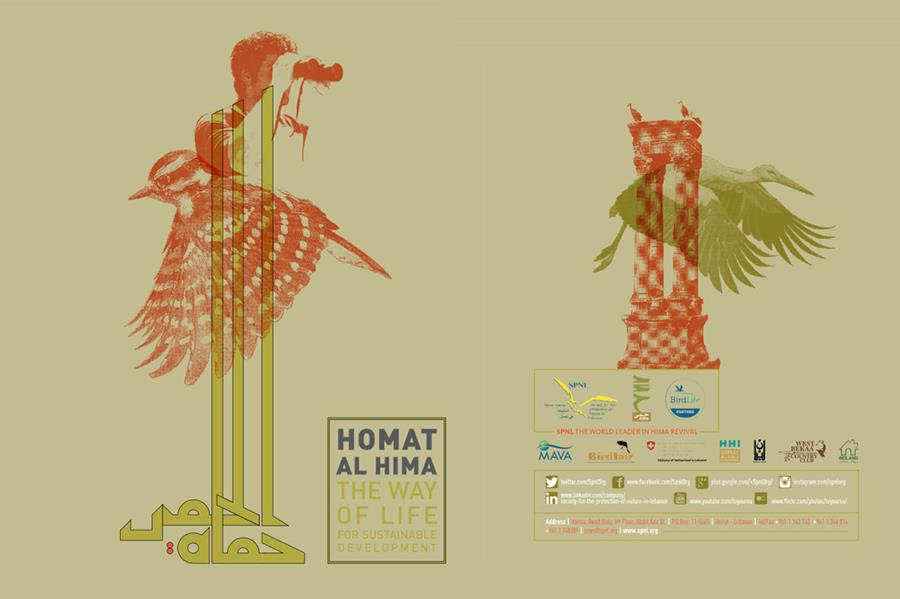 This manual explains the concept of responsible hunting areas-RHAs, their identification and management procedure, the promotion of responsible rural tourism in non-hunting season, and the role of youth. It would be an important resource for RHA identification, establishment and management for the benefit of birds, nature, and local community.
Under the patronage of the Ministry of the Environment, the Society for the Protection of Nature in Lebanon and the Middle East Sustainable Hunting Center, in partnership with their local and international partners,: Sayd Magazine, Bioland, Birdfair and BirdLife International, cordially invite you to attend the "Spring Photo-Shoot" contest and to honour the winners.Sunday, September 10th in Ras Maska Al Koura in Badr Hassoun Ecovillage
Volunteers are welcome from around the world with strong educational backgrounds, passion for nature, previous experience in the conservation and community field is a plus. SPNL is looking for Volunteers that are ready to dedicate time for the love of nature. Past volunteers have included biologists, eco-tourism specialists, anthropologists, writers, graphic designers, and students.
Society for the Protection of Nature in Lebanon (SPNL) consider the ratification of this law a step forward towards to conserve biodiversity for the provision of a better quality of life through sustaining sites, habitats, species and people.
The current issue of Sandgrouse is volume 39 (2) Summer 2017 includes a paper titled: Interesting bird records for Lebanon including a Diederik Cuckoo Chrysococcyx caprius, two Red Crossbills Loxia curvirostra and the first records of Macqueen's Bustard Chlamydotis macqueenii and Blue-cheeked Bee- eater Merops persicus for over 58 and 70 years respectively.Published by GHASSAN RAMADAN-JARADI, FOUAD ITANI & ASSAD SERHAL
The Equator Award is recognized as an international annual initiative under the United Nations Development Programme. It started in the Tropics aiming to salute indigenous people's conservation efforts, which contribute to poverty alleviation through sustainable management of natural resources.
Before sex, first comes the courtship period – and few know how to catch the eye quite like birds. Male birds have evolved an array of dazzling displays designed to attract females, strengthen pair bonds and prove they're made of the right stuff to raise their would-be partner's young. Here are seven that caught our eye.
By Tânia Pipa
Tânia Pipa from SPEA (BirdLife Portugal) shares news of a very happy discovery on the tiny islet of Baixo off the 'White Island' of Graciosa in the Azores.
By Shaun Hurrell
Our relationship with nature is dependent on more than the way the wind blows and the flowers bloom. During a period of societal turmoil, for example, nature can become an unlikely political symbol.