Holiday is a joyful way to escape,
From the hectic schedule of life!
Here's wishing you happy holiday,
Go on and enjoy with your wife!
SPNL AND HIMA COMMUNITIES WISH YOU ALL THE BEST FOR THIS CHRISTMAS AND FOR THE NEW YEAR
The CEPF investment in the Mediterranean Basin Hotspot began in 2010, where a process of creating an Ecosystem Profile of the region was undertaken. Since 2012 CEPF has been granting funds to civil society organizations in the Mediterranean Basin, following the investment strategy set out in the Ecosystem Profile.
By Laith Ali Al-Obeidi
In recent years, Nature Iraq (BirdLife Partner) has recorded two breeding firsts in the country. In May 2012, I accompanied Richard Porter in bird surveys in Iraqi Kurdistan,in the ChamiRazan area northwest of the city of Sulaimani.
By Alex Dale,
This year's IUCN Red List update delivers a chilling warning about the plight faced by some of the world's most popular cagebirds, with many much-loved species now being trapped and traded into near-extinction in the wild.
By Alex Dale, 
ales of parrots in peril and giraffes in jeopardy dominated the headlines when the 2016 edition of the Red List was published last week.
BirdLife International today welcomed a decision by the UN Biodiversity Conference to pursue environmental reform in the farming, forestry and fisheries sectors, but underscored the need for stronger ambition and accelerated implementation by national governments. 
Arid land bird populations are in decline around the vicinity of oil and gas wells in Wyoming — but, not for the reasons you might initially think.
In 1995, divers noticed a beautiful, strange circular pattern on the seafloor off Japan, and soon after, more circles were discovered nearby. Some likened these formations to "underwater crop circles." The geometric formations mysteriously came and went, and for more than a decade, nobody knew what made them.
At the Convention on Biological Diversity today, global conservation NGOs released a report revealing that just 5 percent of countries who have reported progress on the Aichi Biodiversity Targets are on track to reach their global biodiversity goals by 2020.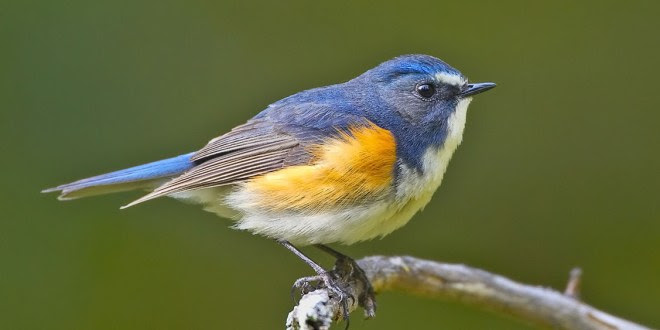 Will northern birds such as the Siberian jay and the red-flanked bluetail be gone in 50 years? There is a huge risk since a deteriorating climate for breeding is imminent.
By Dr. Mohammad Shobraq
An overview of the vulture species that nest in Saudi Arabia, the threats they are facing and what BirdLife is doing to help them.