As part of the MAVA Foundation's recently launched 2016-2022 strategy, 15 partners in the Mediterranean are collaborating to implement a 6-year programme aimed at conserving Mediterranean Cultural Landscapes (M6 partnership).
SPNL (Birdlife Lebanon) is glad to know that Birdlife 2015 report "The killing" that was translated to arabic and distributed by SPNL to the Lebanese media, was quoted in the Lebanese official exams for 2017.  Thousand of Lebanese, Palestinian and Syrian students living in lebanon, were asked to answer questions related to hunting regulations in the country based on this report, which was extracted from greenarea.me environmental news portal.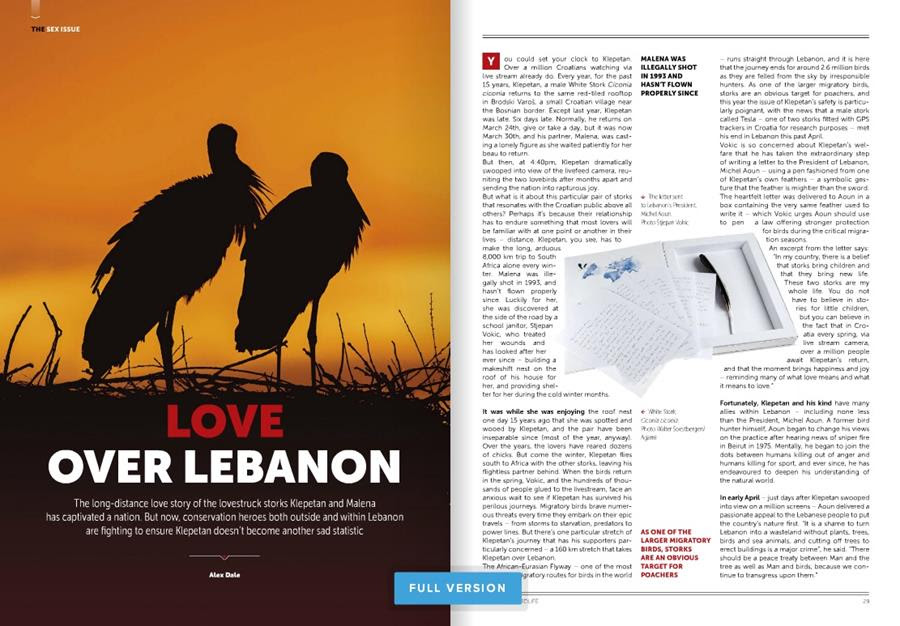 Inside each issue of Birdlife quarterly magazine, we shine a light on the amazing, and sometimes dangerous, fieldwork our Partners are undertaking across the globe – from preventing albatrosses getting caught up and killed by fishing hooks in the middle of the ocean, to preserving natural areas of the Middle East ravaged by civil war. In June 2017 The magazine featured a report titled: "Love Over Lebanon"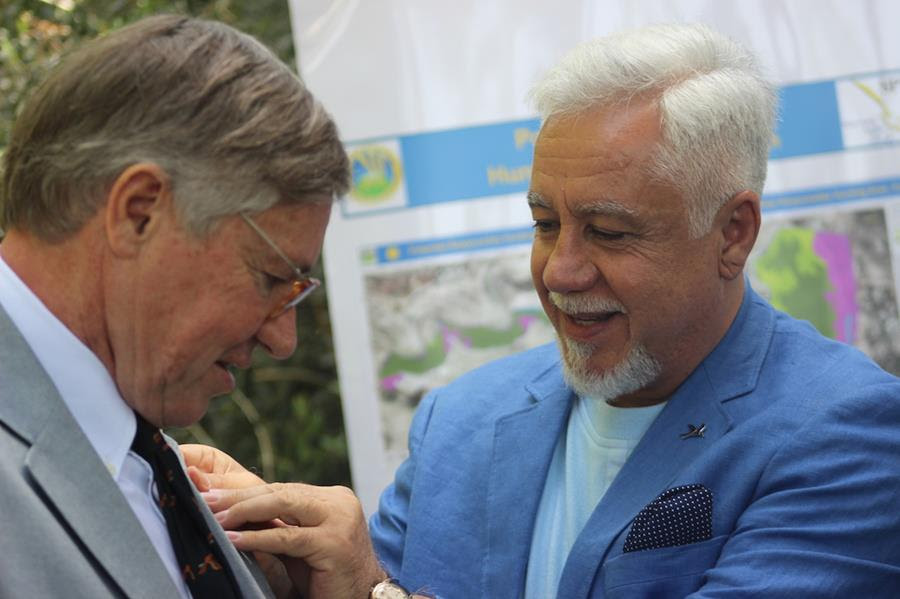 In 2017, SPNL invited all stakeholders and partners to join our celebration of the importance of Himas and the role of Homat Al Hima in protecting the birds. All the activities organized for World Migratory Bird Day are united by a common theme. With the 2017 theme "Their Future is our Future", WMBD throw light on the topic of "Sustainable Development for Wildlife and People".
By Fouad Itani
The Blue-cheeked Bee-eater is a richly colored bird from the Meropidae family. It measures 30 cm in length, with a wingspan of 47 cm, and an average weight of 45 g.
Words: Assad Serhal
Photo credits: Afonso Rocha
"From Portugal , the nesting white storks .You can see them everywhere on the Portugal Landscape , nesting on road signs , electric power towers and platforms created by farmers to attract them to their farms and fields to help them clean it from harmful rodents and other pests , and save them money from using harmful chemicals, and preventing pollution to the water , soil and the eco-system at large .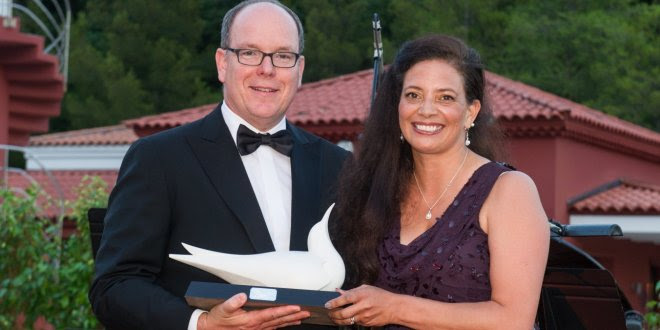 By Alex Dale
One good tern deserves another, as they say. At this year's "Summer Dream" evening – an event bringing together individuals committed to championing environmental causes – BirdLife CEO Patricia Zurita proudly presented an Arctic Tern statue to HSH Prince Albert II of Monaco, in recognition of his support to BirdLife's cause.
By Alex Ngari
Revealing scientific reports about the complexity of strategies employed by poachers and a cross-border trade scheme in the north African countries of Morocco, Tunisia and Algeria show that these activities have contributed to serious shrinkage of specie range of the beautiful European goldfinch (Carduelis carduelis), which is often targeted by hunters.
By Louise Jasper
The Larnaca Salt Lakes are actually a complex of four water bodies that lie to the south of Larnaca, an ancient city renowned for its large numbers of sarcophagi (stone coffins) and its picturesque seafront. "It's one of the two most important wetlands of Cyprus," says Ioanna, "and also a landmark for my home town.
By Stephanie Winnard & Berry Mulligan
The RSPB and BirdLife have produced a new publication that presents some of the remarkable efforts fisheries have made on a global scale to tackle seabird bycatch.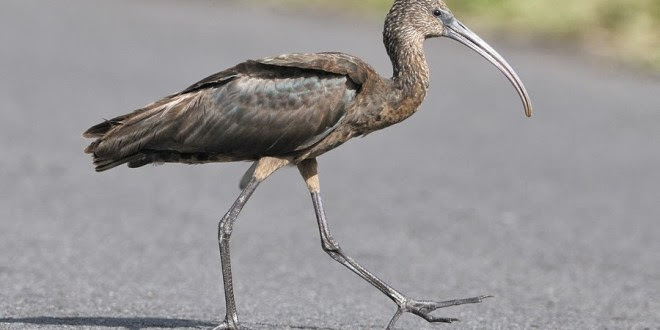 Roads can be dangerous to wildlife. Animals making the perilous journey against the traffic run the risk of meeting an untimely death. Until recently, it was widely believed, unlike other animals, birds were largely unaffected by the presence of roads and traffic, simply because they could fly.
Thousands of years ago, the Canaanite people lived in a part of the world we now recognize as Palestine, Lebanon, Syria, and Jordan, establishing a culture that became influential in the Middle East and beyond. The Canaanites created the first alphabet, established colonies throughout the Mediterranean, and were mentioned many times in the Bible. But who were they and what ultimately happened to them? Were they annihilated like the Bible says?
The natural world can be a dangerous and terrifying place, yet sometimes it can also be absolutely hilarious. From frogs hitching rides on snails' backs to pelicans throwing wild beach parties, the image gallery below will show you Mother Nature's lesser-known funny side.